All watches are carefully inspected to ensure that there are no imperfections. This includes checking the bracelet, clasp, links, seating of the crystal, bezel alignment and functions of the watch. We adjust and set the time, we cycle through the dates. We make sure that the date changes when the watch reaches the 12:00 position.
All watches are then tested on a watch timing tester machine to ensure that the watch falls within an acceptable range of +/- 3 seconds per day. The machine also ensures that the watch is beating properly.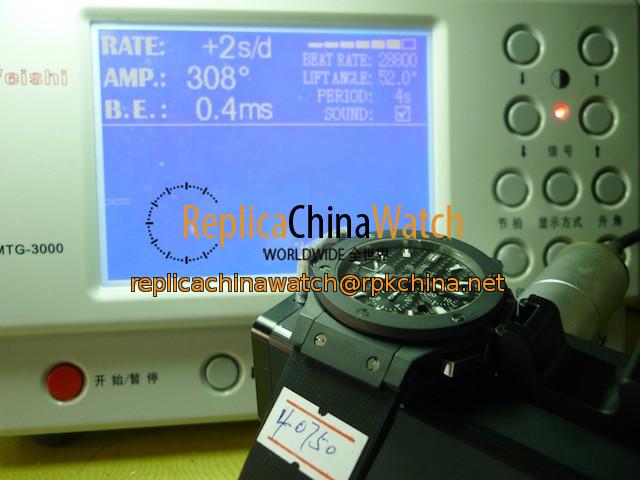 After passing the visual, functional and movement tests, the watch or watches are then photographed three times to record their physical condition before delivery. This ensure to customers that all watches are free of damage before delivery. This process also serves to keep a record of each watch shipped, to ensure that each customer gets what he ordered. The quality control HD VIDEOS are sent to each customer at the same time that the automatic shipping email is sent, allowing customers to inspect and confirm their orders before delivery.
Sample Quality Control HD VIDEOS:
We thank you for browsing ReplicaChinaWatch